Our Council
The Bio Dynamic Farming and Gardening Association is an incorporated society and registered charity governed by an elected (and co-opted) Council.
Our current Council members are:
---

Hannah Tatton (Chair)
Hannah is a multi-disciplinary farmer with a background in sales, marketing and project management. She studied biodynamics at Taruna College in 2014 and recently returned from three years working on leading farms in Canada and the USA, where she was inspired by many successful biodynamic and organic producers, small and large.
Hannah is currently dedicated to supporting the young farmer movement of incoming farmer generations and family farming, and is passionate about ensuring that New Zealand returns to more holistic, regenerative and ecological methods of food and wine production at in-field and policy level. She is offering her time to the Council to ensure that biodynamic practicality, philosophy, education, collaboration and integrity play a more fundamental role in New Zealand's modern farming picture.
While Hannah enjoys many approaches to the connection of people to earth and relationships, biodynamic philosophy seems to have ebbed and flowed in her life, always returning as the most cosmic, complex and whole approach she has had the honour to experience and keep learning about, yet. She is based on Aotea, Great Barrier Island.
hannah@biodynamic.org.nz  /  027 231 0824
---

Joao Corbett (Treasurer)
Joao Corbett was born and educated in Brazil.  After obtaining his bachelor's degree in Agricultural Engineering in 2004 he started working with table grapes.  Three years later he came to New Zealand where he continued working in viticulture.  In 2008 he was hired as a trainee at Churton.  In 2009 Joao became Assistant Vineyard Manager and held the position until 2010 when he went back to Brazil.  In 2016 he came back to manage Churton vineyard.  Joao joined Seresin Estate in early 2018 as a Viticulturist, taking care of the vines, livestock and biodynamic preparations.  While committed to organic and biodynamic farming principles, Joao is also interested in permaculture and regenerative agriculture.  On the rare occasions when he is not in the vineyard, you will find Joao diving and gathering seafood in Marlborough Sounds.
joao@biodynamic.org.nz  / 021 234 4432
---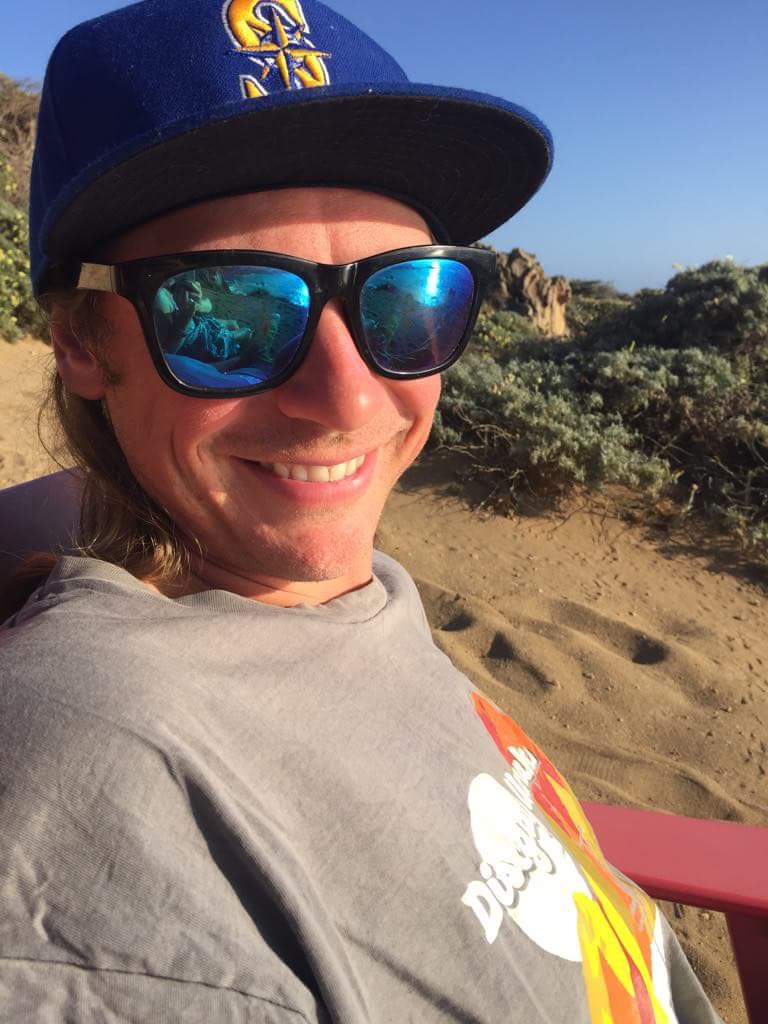 Allen Gorthy
Originally from the Portland, Oregon area, I have been involved with biodynamic practices for the last 15 years.  Currently living in Auckland, I am working on many different projects around the city as an independent consultant.  I have taken a lead role with the Rudolf Steiner House in Ellerslie, teaching biodynamic gardening techniques, while making local preparations available throughout the community.  I have also teamed up with the For the Love of Bees organisation as a facilitator, giving talks to different groups all over the city and contributing to the 'OMG' market garden project.  I have also started an Auckland Biodynamics Facebook page  in order to encourage and promote events, projects and conversations.  Before moving to Auckland I was involved in the viticulture industry, working for Burn Cottage in Central Otago, Hirsch Vineyards on the Sonoma coast in California, and Harlan Estate in Napa County, California.  I am very excited about the opportunity to help lead the biodynamic movement in New Zealand into its next phase, with the goal of helping to bring connectivity and availability of biodynamic teachings to all who wish to access them.
allen@biodynamic.org.nz / 027 607 1172
---
Biodynamic Association Team
Joanne Turner (Secretary)
Catherine Biss (Office Manager)
office@biodynamic.org.nz  / 06-306 8582
---
Association documents
---