Our Council and Operations Team
The Bio Dynamic Farming and Gardening Association is an incorporated society and registered charity governed by an elected (and co-opted) Council.
Our Council members are:
---

Joao Corbett (Treasurer)
Joao Corbett was born and educated in Brazil.  After obtaining his bachelor's degree in Agricultural Engineering in 2004 he started working with table grapes.  Three years later he came to New Zealand where he continued working in viticulture.  In 2008 he was hired as a trainee at Churton.  In 2009 Joao became Assistant Vineyard Manager and held the position until 2010 when he went back to Brazil.  In 2016 he came back to manage Churton vineyard.  Joao joined Seresin Estate in early 2018 as a Viticulturist, taking care of the vines, livestock and biodynamic preparations.  While committed to organic and biodynamic farming principles, Joao is also interested in permaculture and regenerative agriculture.  On the rare occasions when he is not in the vineyard, you will find Joao diving and gathering seafood in Marlborough Sounds.
joao@biodynamic.org.nz  / 021 234 4432
---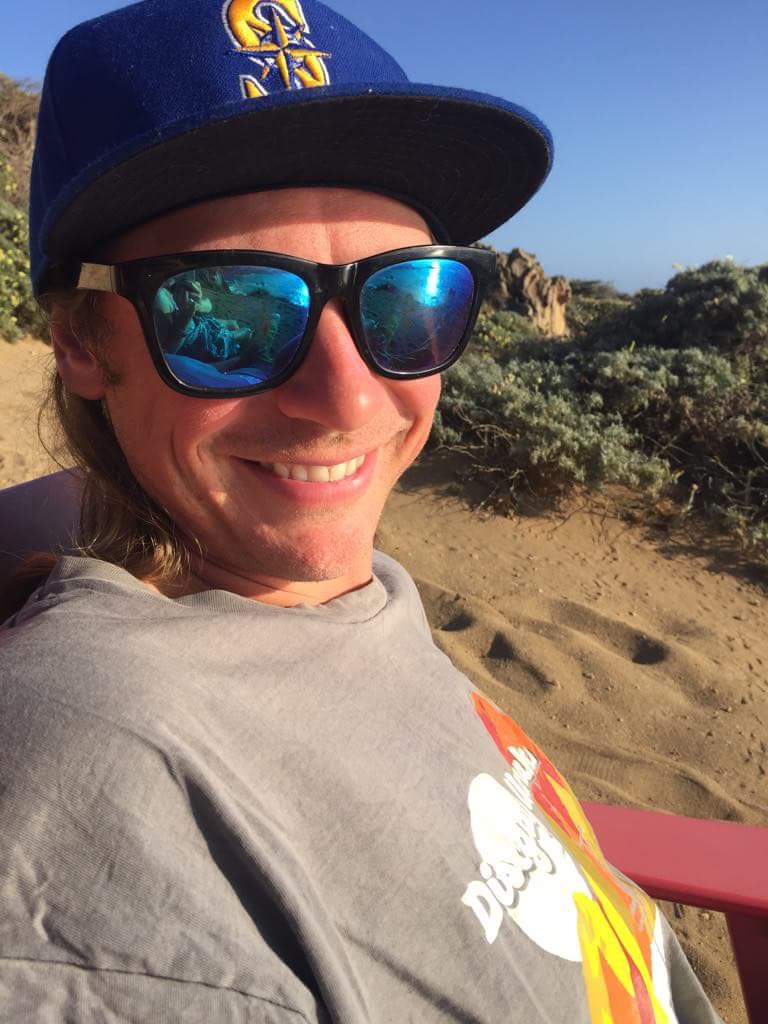 Allen Gorthy (Chair)
Originally from the Portland, Oregon area, I have been involved with biodynamic practices for the last 15 years.  Currently living in Auckland, I am working on many different projects around the city as an independent consultant.  I have taken a lead role with the Rudolf Steiner House in Ellerslie, teaching biodynamic gardening techniques, while making local preparations available throughout the community.  I have also teamed up with the For the Love of Bees organisation as a facilitator, giving talks to different groups all over the city and contributing to the 'OMG' market garden project.  I have also started an Auckland Biodynamics Facebook page  in order to encourage and promote events, projects and conversations.  Before moving to Auckland I was involved in the viticulture industry, working for Burn Cottage in Central Otago, Hirsch Vineyards on the Sonoma coast in California, and Harlan Estate in Napa County, California.  I am very excited about the opportunity to help lead the biodynamic movement in New Zealand into its next phase, with the goal of helping to bring connectivity and availability of biodynamic teachings to all who wish to access them.
allen@biodynamic.org.nz / 027 607 1172
---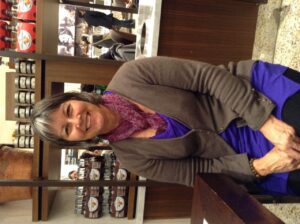 Christine Moginie
Christine was born in Auckland in 1956, an eldest child. Her parents came from
farming and business backgrounds. She had a strong connection to nature, art,
storytelling and colour from an early age.
Her interests in spirituality, meditation, philosophy, healing, natural medicine and
organic gardening led to kindergarten and art teaching, Steiner adult education, artistic creation, art therapy, biography counselling, biodynamic certificate courses with Lynette West at the Biodynamic Education Centre in 2004, and studies in anthroposophy since 1983.
Christine has organised and led many biodynamic workshops over the years in Australia and New Zealand, collaborating with many leaders in the field. She has also taught workshops in art and Goethean observation. She settled in Mangawhai in 2013.
---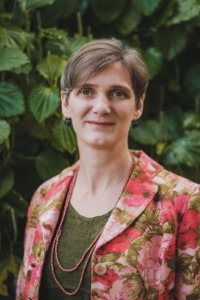 Katrina Wolff
Katrina is a compost coach and kitchen garden consultant living in Titirangi, West Auckland. Her background is in applied linguistics and adult education. She first encountered biodynamics when her children were Class 1 and 5 at the Titirangi Rudolf Steiner School.
Back in 2009, being new to Auckland, she did what many Steiner parents do… geek out on anthroposophy. She joined a reading group hosted by Peter Bollen, learned a little Eurythmy with Kimberle Haswell, and also worked part-time teaching music for Sistema Aotearoa in South Auckland. She then spent six years working as Operations Coordinator at Hohepa Auckland, where she immersed herself even further in the world of anthroposophy and Social Role Valorisation. Somewhere along the way a year of Extra Lesson training was squeezed in.
Skip forward to 2018 and Blue Borage was born… the mission being to build biodynamic compost in home gardens and workplaces and demonstrate how our urban food systems can become circular, seasonal, local and free of toxic chemicals – 'good food for all grown in soil with soul.'
---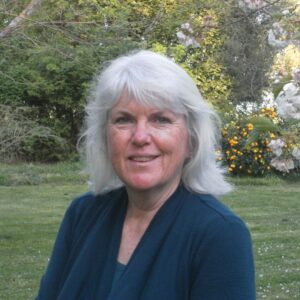 Joanne Turner
Joanne, along with her husband Greg own Woodhouse Farm Organics, a Demeter-certified berry farm near Palmerston North. They grow raspberries, boysenberries and black currants along with orchard fruit and vegetables which they sell at local markets and to retail outlets in the lower North Island.
Joanne spent over 25 years in administration at the executive level before retraining and completing a Diploma in Horticulture from Massey University. She recently completed the Agri Women's Development Trust Next Level leadership programme, and the To The Core Governance and Leadership course run by Farmlands and Silver Fern Farms.
Joanne has been the Association Secretary for the past 3 years and continues in a very valuable and active role in the Association as Demeter Secretary.
---
Andrew Criglington
Brought up on a conventional farm, Andrew had a feeling that things could be better, with more productivity and less damage. He loved the biodynamic idea that most fertility was on the farm, was internal, and didn't need lots of external inputs. "With no use of chemical fertilisers and poisons, the nontoxic approach was perfect for me," he says.
He went to university still searching for answers, and found some there. He met an old homeopath who introduced him to homeopathy. Its analytical stance was compatible with his thinking. He trained in commerce and worked in the medical school for years, and ultimately did training in homeopathy.
He developed a homeopathic company and invented many homeopathic complexes, and still runs that business today. "Homeopathy and biodynamics have lots of similarities, so the move from homeopathy to bio dynamics was an easy one," Andrew says.
Andrew started studying biodynamics and applied it to a farm in Otago. Visitors remarked on how the farm felt so dynamic, and how growth like this felt more reminiscent of the warmer North Island. Now Andrew lives in the city, but his heart remains with the land.
---
Biodynamic New Zealand Team
---
Association documents
---