2015 Biodynamic Conference
22nd to 24th May, Kerikeri
Small scale, integrated biodynamic farming.
The ideal of the biodynamic farm is one where different farm aspects – animals, trees, vegetables, pasture and people all work together to support each other in producing a healthy whole. Healthy soils, healthy plants, healthy animals and healthy people are achieved, not by a chemical or some other "silver bullet" but the enterprise working well as a whole. Health to a biodynamic grower is what a biologist might call an "emergent property" or others might describe as "the whole being greater than the sum of the parts."
However, in building the "whole" we do have to look at the individual "parts". So this year, in Northland, the biodynamic conference will look at some of the things we can do to build a healthy system. There's a huge range of topics that could be included, but we have chosen just a few that we expect will have wide appeal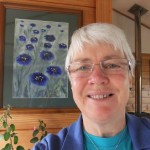 Rachel Pomeroy is well known to readers of OrganicNZ and students at Taruna College.  She will use the biodynamic compost heap as an archetype for a sustainable community of farmers and gardeners.
When members of a community come together in the right way, each with whatever they have to offer, a rich "community humus" may develop.  Each individual can take some of what is created, out in the world, add their own stamp (or seed) to it, and watch their own creation in the world flourish.
Panel Discussion: Small scale and local farming from New Zealand and other places including Brazil, Nepal, India and China. Speakers: Erins Simpson, Rachel Pomeroy, Bert Johnston, Gui Vilhena, Colin Ross.
(Klaus Lotz has unfortunately needed to withdraw)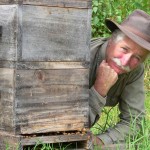 Bryan Divers was one of the founders of Mamaki Farm and Village. It was tired and depleted dry-stock land years ago, but now is a rich and abundant home for six families.
Bryan keeps bees and will look at the question "Gardens may be spray free and livestock drench-free, but can we keep bees these days without treating them?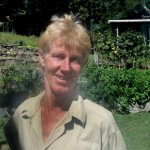 Bert Johnston has hosted many biodynamic field days and has become aware of young people wanting to take up farming or gardening, but not having access to land or knowledge.
Bert 's workshop is about alternative forms of land holding; to bring along our experiences and ideas, especially ideas for helping those who already have land to think about land availability differently.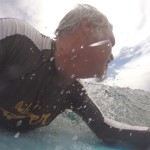 Colin Ross is our Saturday evening after dinner speaker. Colin is the Estate Manager at Seresin Estate in Marlborough, and has been a viticulturist for over 20 years.
Colin will tell us about his surfing experiences and how they have made him a better farmer.
REGISTER HERE.