Sunday Programme
The Conference begins on Friday 22nd May with visits to properties south of the main conference venue in Kerikeri
It continues on Saturday 23rd May with all day sessions in Kerikeri
It concludes on Sunday 24th May with visits in the Kerikeri area and further north.
Sunday Programme, 24th May
7.30 am
Breakfast (optional; please order ahead)
8.45 am                   
Assemble Kingston House, arrange car pooling
9.00 am
Option 1: Depart for Waima Hill Organic Beef Farm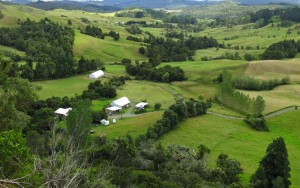 http://www.organicbeef.co.nz

Option 2: Depart for Okura Plantation.
A long established and well_resourced citrus orchard near Kerikeri. BioGro certified and well set up for application of biodynamic preparations.
11.30 am            
Waima visitors depart for return to Kerikeri             
12.30 pm
All arrive back at Kingston House
1.00 pm                     
Lunch   
1.30 pm
Closure and farewell
Postscript – 2pm
After the conference John Sanderson and Becky Cashman are hosting visitors to their nearby five acre mixed use non commercial  property. Permaculture and biodynamic principles; gardens, orchards and animals. Details at conference.