Pre-conference Workshop 2017
Bringing life to urban gardens
Introduction to biodynamics for the home gardener and small block holder
Thursday 18 May 1pm to 6pm
C0ntinuing Friday 19 May 9am to 12:30pm
Rudolf Steiner House, 104 Michaels Ave, Ellerslie, Auckland
Led by Rachel Pomeroy and Colin Ross
Wondering what biodynamics is all about? Want to give it a try but don't know where to start? Keen to develop or expand your gardening skills and deepen your connection with the soil?
We've invited two of New Zealand's most inspiring biodynamics teachers to create a hands-on workshop focussing on urban and small block requirements, particularly biodynamics in the garden.
 Here's what they'll be covering:
Soil fertility
Biodynamic spray preparations (500 and 501)
Star watching
The biodynamic farming and gardening calendar
Compost making
Garden design
Making and use of cowpat pit (barrel manure)
The course is flexible enough to cater for different levels of biodynamic knowledge and experience.
Don't worry if you're a total newbie or you're already a little way down the track—if you want to grow vibrantly healthy food to nourish yourself and those you love, don't miss this workshop!
Bookings are essential as there are only 35 places available. Book here.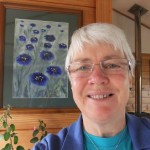 Rachel is familiar to many gardeners through her regular calendar articles in Organic NZ magazine. She speaks at biodynamic conferences and tutors at biodynamic workshops in various part of New Zealand. Her contagious enthusiasm and deep knowledge combine to make her courses memorable and effective experiences.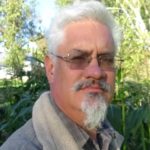 Colin is well known in biodynamic circles as a knowledgeable and inspirational speaker. He was farm manager at Seresin Estate from 2006 to 2015, where he emphasised staff community and promoted the vegetable garden with good, healthy, food as an important part of management. He is a horticulturist who stresses observation and understanding and learning from what your land and plants can tell you.