Water & Light – Pre-Conference Workshop
an Introduction to Biodynamics
Domaine Thomson, 46 Clark Road, Mount Pisa Road, Cromwell – 9.30 am to 5.00 pm
Led by Rachel Pomeroy, Su Hoskin and Sytze Riemersma
Introduction to biodynamics for those interested in learning about this holistic form of farming and gardening.
Wondering what biodynamics is all about?  Want to give it a try but don't know where to start?  Keen to develop or expand your growing skills and deepen your connection with the soil?
We've invited three of New Zealand's most inspiring biodynamic teachers to create a hands-on workshop focussing on information for the novice biodynamic practitioner.
Here's what they'll be covering:
compost making
the compost preparations
barrel compost (cow pat pit)
the biodynamic calendar
the farm organism
tree paste
The course is flexible enough to cater for different levels of biodynamic knowledge and experience.  There will be plenty of opportunity for people to ask questions and make the most of this opportunity to spend time with inspiring and knowledgeable teachers of biodynamics.
The cost of the workshop is $80 which includes morning/afternoon tea and a light lunch. Please complete the registration form here.  As lunch is provided, if you have any dietary requests please let us know and we will advise whether we can meet them.
The workshop presenters are:
Rachel Pomeroy
Rachel's interest in astronomy developed in conjunction with her practice of biodynamics and use of the biodynamic planting calendar, starting about 25 years ago.  She began learning Maori star-lore about 8 years ago and found it expanded and brought to life many of the qualities, movements and rhythms she had already observed in the sky.  She is especially loving visiting the Celestial Compass at Waitangi Regional Park, on a beautiful coastal site near Napier.  Created by Te Matua a Maui Voyaging Trust, in conjunction with HB Regional Council, the circle's beautifully carved Pou depict several of the stories, as well as important stars used in navigation.  Giving an evening star watch session from the circle and sharing some stories, was among the highlights of our "Nourish to Flourish" weekends last year.
 Su Hoskin
In 2006 Su studied The Certificate in Applied Organics & Biodynamics at Taruna. Working in harmony with nature makes economic and moral sense. She has dedicated, with integrity, the past decade to practicing this fascinating life science on various properties. On the strength of local interest, she ran an introductory course into Biodynamics in 2010 and co-hosted a field trip for the 2011 B D Conference at Glendhu Station. Her role as coordinator alongside John Ridout for the 2012-2013 in take of students for the Taruna course held in Central Otago fuelled her passion for the subject.  She is currently employed as an organic and biodynamic facilitator for Vinewise Viticulture, advising for and applying biodynamic principles to two vineyards in particular, Domaine Thomson and Domaine Rewa.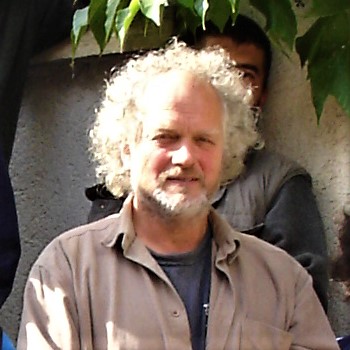 Sytze Riemersma
With a deep respect for the oceans, Sytze has been an active member of Sea Shepherd for many years. With dairy farming experience and a love of wholesome food, his years working as a chef mean he has had a diverse lifestyle connecting him to land, water and animals. He is currently employed by Vinewise Viticulture. He was inspired by John Ridout's teachings, attended the Taruna course and assists with the Biodynamic workings at Quartz Reef Vineyard.