Conference Speakers 2018
This year's conference brings together a wealth of national and international speakers.  Make the most of this opportunity to hear experienced biodynamic practitioners talking on a wide range of topics.
Our speakers and workshop leaders include:
Thea Maria Carlson
Thea is a facilitator, farmer, educator and artist who is playing an important part in the revitalisation of biodynamics in the US.  She is currently the Executive Director of the American Biodynamic Association (BDA).  She will describe the tremendous growth and development of the BDA over the past decade in her first presentation.  Thea will give a second presentation on communicating biodynamics with breadth and depth in modern times.
Ian Trousdell
Ian is the director of The Foundation for Water, an independent charity within Emerson College, a renowned biodynamic institution in Sussex, UK.  Ian will talk on the rhythmical dynamic flow and energy of water.
Rachel Pomeroy
Rachel's interest in astronomy developed in conjunction with her practice of biodynamics and use of the biodynamic planting calendar, starting about 25 years ago.  She began learning Maori star-lore about 8 years ago and found it expanded and brought to life many of the qualities, movements and rhythms she had already observed in the sky.   She is especially loving visiting the Celestial Compass at Waitangi Regional Park, on a beautiful coastal site near Napier. Created by Te Matua a Maui Voyaging Trust, in conjunction with HB Regional Council, the circle's beautifully carved Pou depict several of the stories, as well as important stars used in navigation.  Giving an evening star watch session from the circle and sharing some stories, was among the highlights of our "Nourish to Flourish" weekends last year.
Marinus La Rooij
Marinus has managed biodynamic gardens in Hawke's Bay, the Kapiti Coast and Canterbury, where he now lives.  Marinus combines wide experience of biodynamics – including work as a farm advisor, Demeter Inspector and biodynamic livestock manager – with deep study of biodynamic principles.
Erin Simpson
Erin Simpson is an experienced biodynamic orchardist and leader in the pipfruit industry.
Lisa Johnston
Lisa Johnston has developed her orchard care philosophy and practice over the past decade, starting with a  permaculture course and an extended WWOOFing stint around Aotearoa. Lisa then did a basic pruning course with Agribusiness in 2011, and went on to study the writings of Alex Shigo (tree associates), and Michael Phillips (Holistic Orchard Management). Since 2012 Lisa has run an organic orchard care business in the Wanaka region and has recently started developing an orchard on her family farm at Pukerangi (near Queensbury).

Kyra Xavia
While we can all acknowledge the beauty of the night sky and the power  of darkness, what's less well known is it's many benefits emotionally, physically and spiritually. Kyra delves into these mysteries, and explores too, the fascinating biological processes involved. Discover  why we need dark nights and starry skies for our long-term well-being, and how cultivating our connection with the heavens, and developing  respect for the dark time between dusk and dawn can have a profoundly positive effect upon our quality of life. This thought-provoking talk  promises to elevate, inspire, and leave you with a sense of wonderment.
Ian Griffin
Ian P. Griffin is a British astronomer, discoverer of minor planets and a public spokesman upon scientific matters. He is currently the Director of Otago Museum, Dunedin, New Zealand. Griffin was the CEO of Science Oxford, in Oxford, United Kingdom, and the former head of public outreach at NASA's Space Telescope Science Institute.
Uta Stoll-Kuwilsky
Uta is a eurythmy teacher.  The subject of speech and language touches us, every day in so many ways, it is a formative force in the way we relate to one another and it builds us as human beings. In eurythmy and formative speech it is the bearer of artistic expression, it is the agency in eurythmy and speech therapy.
Hartmut Kuwilsky
"Steering Workshop" – let's ponder about some questions concerning the "Stirring Process": Why do we put the preparations into water? Can we expect an advantage from warming the water?   Why do we create a vortex only to send it quickly thereafter into a vigorous chaos? Just a stimulation for further research efforts and meditative work.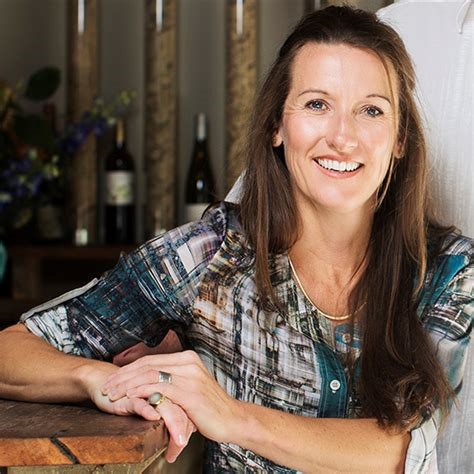 Claudia Elze
There is no bigger smile to be seen than Claudia Elze's when she's holding a large fossil and talking about the unique limestone and soil composition of the soils at Pyramid Valley.  A devotee of the principles of Rudolf Steiner, since its inception in 2000, Claudia brought the 200-acre farm into full Demeter Certification. When she has time to step sideways from wine, Claudia is a member of Collective Intelligence NZ and loves to pour energy into the arts.
Isla Burgess
Isla Burgess is an internationally renowned Herbal Medicine Practitioner and Teacher who lives near Wanaka, New Zealand.  Juliette de Bairacli Levy and Rongoa Maori experts such as Pa Ropata and the late Hohepa Kereopa and the plants themselves have been key teachers and mentors of Isla's.  She now focuses her energies on 'Viriditas' A Centre for Plant Directed Learning and Participatory Science.  An inspiring Teacher she has also presented at conferences in New Zealand, Australia, Canada, United States and Central Asia and  has offered participatory workshops in those countries. A 'mind retreat' studying for an MSc. in Holistic Science at Schumacher College in Devon, England introduced her to the work of J.W von Goethe and that has provided much stimulation for this workshop.
Mike Ward
Mike Ward retired from the classroom forty years ago to spend more time with his children (he has three – two daughters and one son, plus seven granddaughters, one great grandson and two great-granddaughters), and to be an artist, and as it turned out an adventurer and occasional politician.  Since retiring he has contested a total of twenty local body and General elections, spent six terms as a Nelson City Councillor and one term in Parliament as a Green MP.  Currently he spends life in his Nelson studio drawing, writing and fashioning festoonery and figuring out novel ways to make life more fun and the world kinder, safe, wise thoughtful, generous, inclusive, leisurely, courteous, inclusive, sustainable and more gorgeous.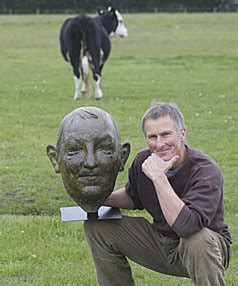 Sam Mahon
Sam Mahon is an artist and author living in Waikari in North Canterbury in the South Island of New Zealand.
Sam has become involved with preventing water pollution in the Canterbury Region and is using art to highlight the issue. In late October 2009, Mahon made a bust of Environment Minister Nick Smith out of dairy-cow dung in order to publicise the campaign to stop the Hurunui River from being dammed for irrigation.
Winter Spiral Walk
The spiral walk is a festival that is practiced in most Waldorf schools on or near the winter solstice. The tradition honours the seasonal cycle of light and darkness by arranging a simple spiral labyrinth walk.  Everything about the spiral walk is rooted in symbolic meaning. The very centre of the spiral symbolizes winter solstice: the darkest time of the year.  Here we pause at the centre before we spiral back outward through spring toward the summer solstice.