There's no denying it, we're well and truly into Autumn now. The Autumn Equinox has passed and the days are shorter and cooler.
Our focus now moves to building compost and enlivening our soil.
National 500 Stir – April the 22nd
Next Friday the 22nd of April is Earth Day and is the start of the moon's descending phase, which is a perfect time to stir and spray biodynamic prep 500.
Preparation 500 is a living substance which helps build soil structure, stimulates microbial activity and the formation of humus, greatly improving the absorption and retention of water in the soil.
Used as part of a regular practice, it regulates acidity, stimulates the growth of root systems to greater depths, increases the germination rate of seeds and helps to dissolve hard pans.
Stirring or dynamising the preparation for a full hour is a wonderful activity for a group or family, but can also be achieved by one person.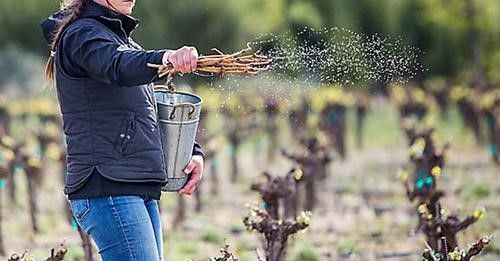 For more reading on preparation 500, check this post out from Autumn 2020 which includes comments on this time of the year from Rachel Pomeroy, Su Hoskin and Rand Carter.
Members can purchase the preparations via Biodynamics New Zealand. If you're not already, BECOME A MEMBER here.
https://biodynamic.org.nz/wp-content/uploads/2020/03/Canva_-_Biodynamics_1_24.jpg
648
972
Biodynamic
https://biodynamic.org.nz/wp-content/uploads/2022/02/logo-for-web2022-colour2.png
Biodynamic
2022-04-11 10:48:34
2023-02-27 14:49:54
500 STIR and SPRAY