Biodynamics Conference 2023
What a fabulous weekend! Three days of learning, inspiration and connection 🙂
Here's what one attendee said ->
"It was incredible to be able to connect with everyone! In the beginning everyone was basically strangers, and by the end I knew so many people! The food was fab and the range of speakers was great. Also loved to get some of the older BD magazines"
Pre-Conference Introductory Workshop
The Pre-Conference Introductory Workshop was the first (unofficial) day of this year's Biodynamics Conference and it was hosted by Joanne and Greg Turner at Woodhouse Farm Organics.
Rachel Pomeroy and Katrina Wolff were our tutors for the day, and we started with Rachel taking us through a bit of the background of Steiner's the Agriculture Course. Katrina then takes us through the preparations.
A great overview for anyone new to biodynamics!
We then got the group outside to start building the biodynamic compost! You can see everyone standing around the work of art that was created 🙂
If you scroll to the bottom of the page, you can check out a few short snippets of the wisdom and inspiration that Rachel and Katrina shared at this workshop.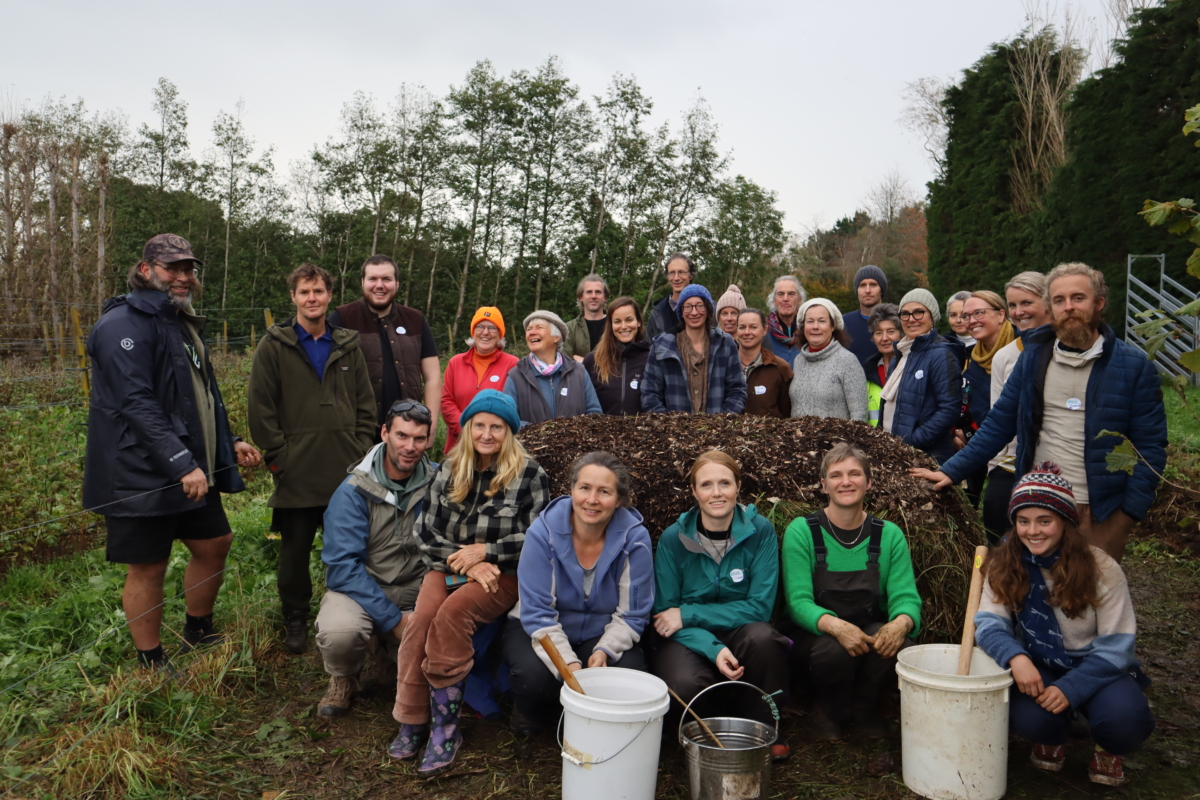 Conference Day One
After a productive Pre-Conference Workshop – it was time to dive into the Biodynamics Conference proper. On Saturday we heard from speakers; Gary Williams, Dieter Proebst, Kaitlyn Lamb, Peter Bacchus and Andrew Criglington.
Attendees were particularly inspired by Kaitlyn, our youngest speaker who shared her story and journey with composting and biodynamics. Kaitlyn became interested after being introduced via Katrina's social media – Blue Borage.
Charlie was the last speaker of the day and he surprised us by doing a short interview with Rachel Pomeroy! Giving us a little laster of what his podcast – The Regenerative Journey – is like.
"Loved Charlie Arnott, Kaitlyn and the homeopathic speakers."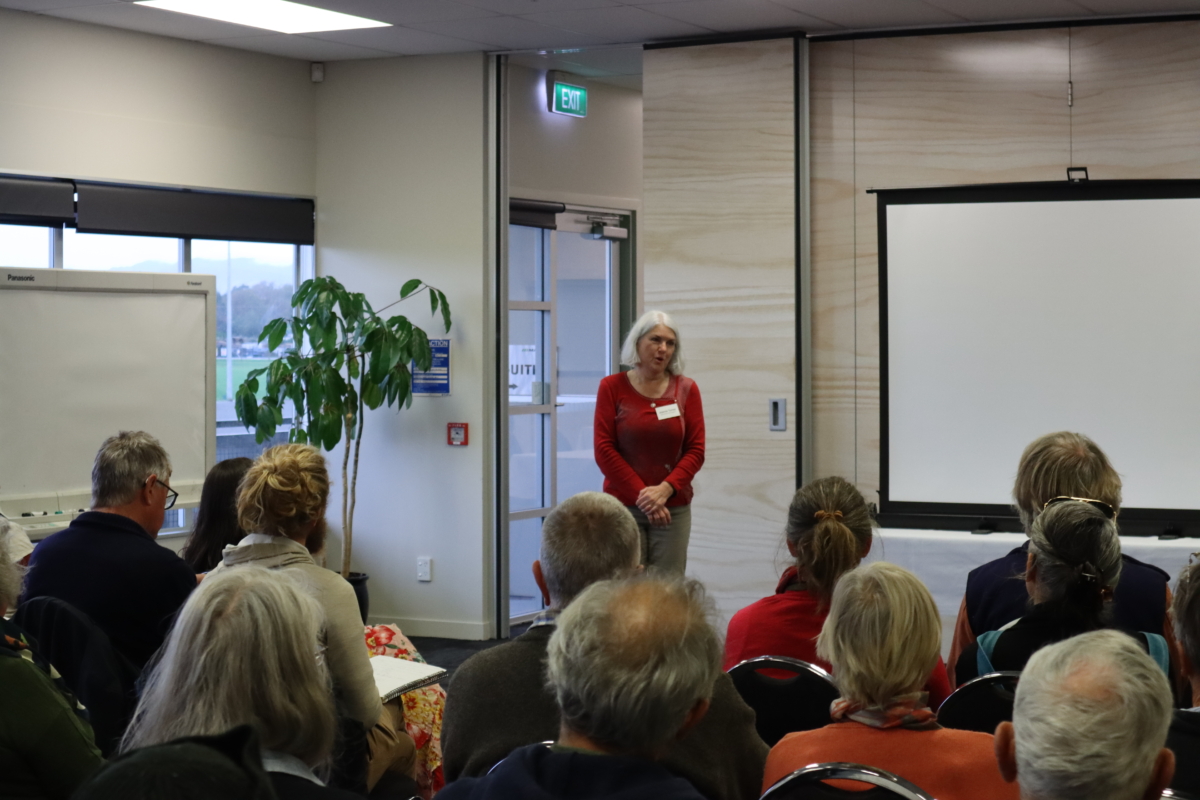 ---
Conference Day Two
The final day started with some yoga and meditation for those who wanted to join, then we got straight back into it! Charlie took Sunday's first session on 'Why Regenerative Agriculture Matters – Lessons from my Farming Journey'.
Monique Macfarlane took us through her inspiring journey and 'The grounding perspective of the interconnectedness of everything'. And last, but certainly not least, was Cathy Tait-Jamieson with a poignant story about her journey with BioFarm and learnings from incorporating the philosophy of Hua Parakore.
Sunday wrapped up with some group collaboration and brainstorming. We gathered in our regional groups to talk about the best ways to connect and work together. Some great ideas came out of this session!
If you weren't at conference but have some ideas – please feel free to fire them through to Laura marketing@biodynamic.org.nz. Especially as we have the 100 year anniversary coming up next year…
Attendee feedback
"Hearing the younger members giving talks, bringing up the real needs and renewal of Biodynamics. The conversation night was such a brilliant idea, an amazing evening!"
"The connections I made! All the people I was able to talk to! Such great people!"
"Very good and interesting presentations."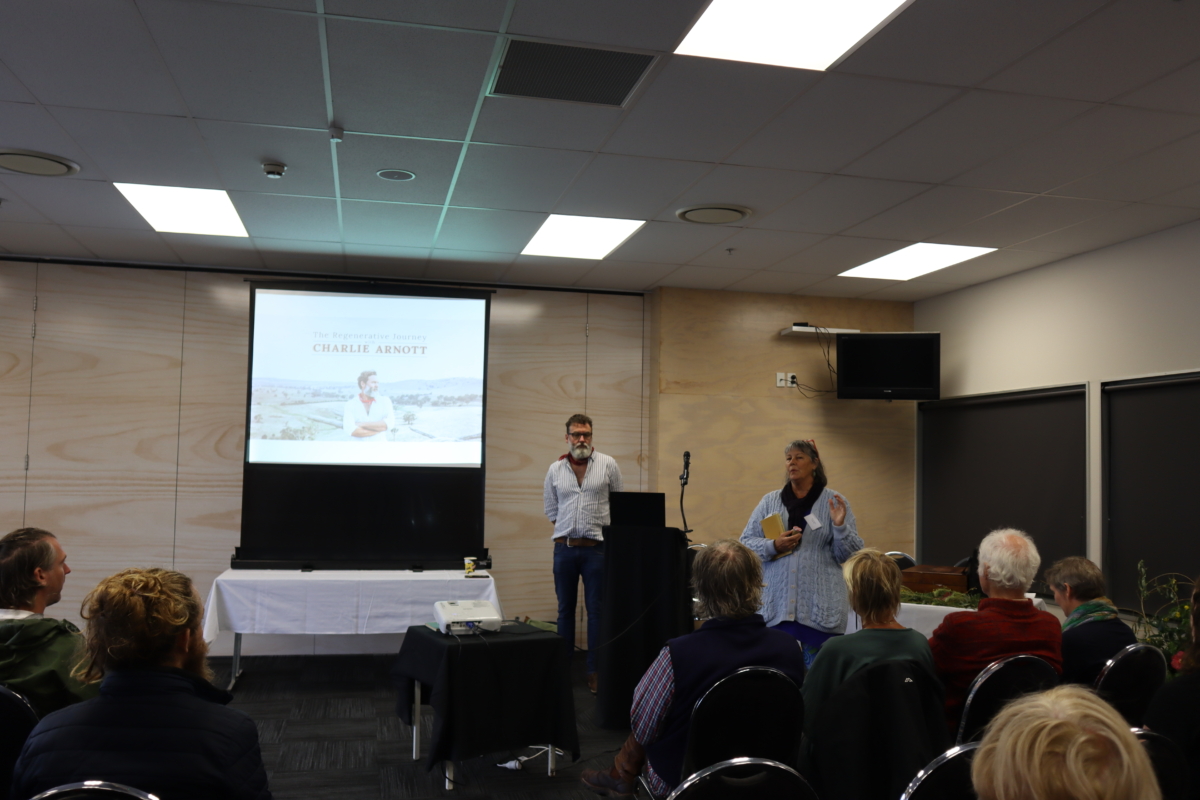 ---
Video Snippets from Katrina and Rachel at the Pre-Conference Workshop
https://biodynamic.org.nz/wp-content/uploads/2023/06/IMG_7154-scaled.jpg
1707
2560
Biodynamic
https://biodynamic.org.nz/wp-content/uploads/2022/02/logo-for-web2022-colour2.png
Biodynamic
2023-06-13 17:10:07
2023-06-13 17:10:09
Biodynamics Conference 2023