Summer Solstice and Planting Ideas
Summer Solstice is approaching (it's next Wednesday the 22nd of Dec) and it's a lovely time of the year to slow down and contemplate our connection within nature and it's rhythms.
If you planted your garlic around the Winter Solstice – it's now time to lift the garlic!
I chatted to Christine Moginie one of the Biodynamic Association Council Members about her thoughts, contemplations and suggestions for this upcoming Summer Solstice celebration.
Create a Spiral in Nature
Whether you live by the beach, or near a bush or even just a park – Christine suggests creating a spiral out of leaves, petals or branches or marked in the sand and walking the spiral slowly and contemplatively while the sun is rising on the longest day of the year. (You can either get up earlier than the sunrise to make the spiral or set it up the night before).
Over the next week, you might like to collect flowers and petals to use for your nature spiral. You can use these to create the spiral in the first place and it also might be nice to sprinkle the petals as you walk the spiral, Christine sees this as a way to acknowledge the beings that walk with us always on this journey of life (seen and unseen).
There's no hard and fast rules for a specific prep to apply at this time of year, but for the home gardener, Christine suggests using a cow pat pit (CPP) or BD501 Horn Silica to balance and strength the connection between earth and light.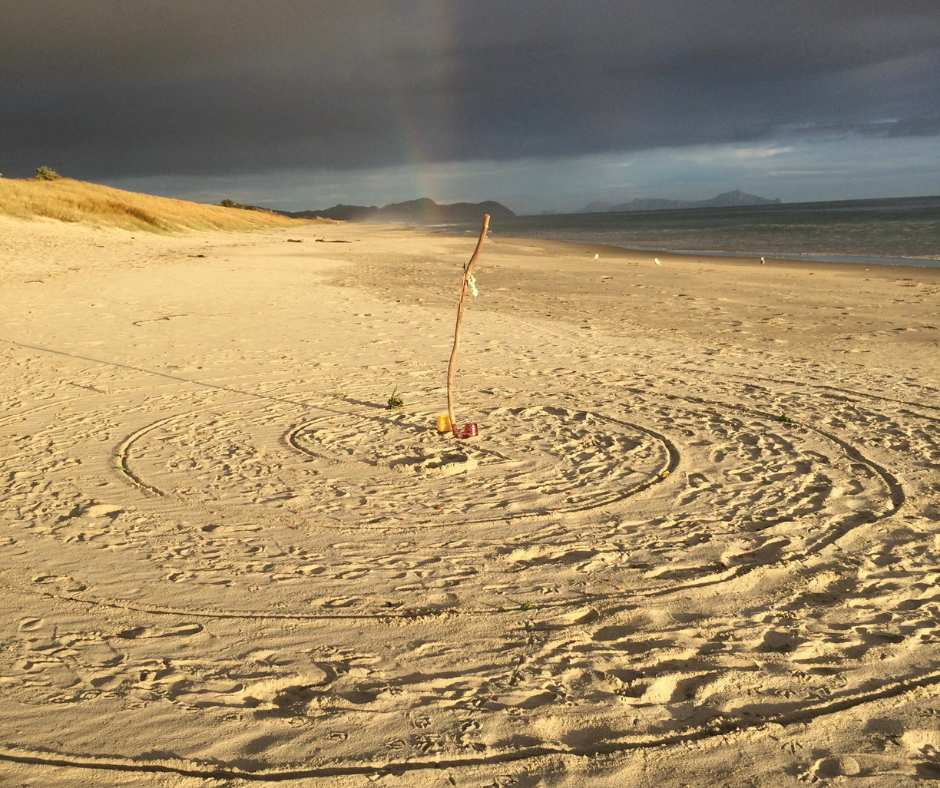 Contemplation
With the light and warmth energies at it's highest at this time of the year, Christine suggests contemplating the cosmic forces and imagining that the cosmic energy are drawing us up into the highest aspect of ourselves.
In contrast to the Winter Solstice which is calling in the earthly forces and drawing us downwards.
With the days being longer, our energy levels are naturally higher than in winter, you may want to think about how you're going to use the extra energy and day light at this time of year. Do you want to spend more time and connect more deeply with family and friends? Or do you feel like it's time to rest, or to focus on introspection?
Full Moon and Planting Schedule
We also have the full moon happening on Sunday the 19th and the moon is in opposition with Saturn next Thursday so here's a suggestion of how to schedule getting some new seeds going and into the garden next week.
Today/Friday – Soak seeds (approximately three days before the full moon).
Saturday or Sunday – Plant seeds in seedling tray – Christine recommends Saturday as it's a root day. Around the full moon with it still in descending phase.
Next Thursday – Plant seedlings into the ground (Moon in opposition to Saturn) – moon has started to ascend so hopefully will draw energy up into producing leaves!
Christine recommends trying out basil, coriander or parsley
Festivals Recording from Cosmic and Earthly Impulses Workshop
If you're feeling inspired about celebration, festivals and connection, we have something very special for you.
At the recent Cosmic and Earthly Impulses workshop we recorded Ineke Mulder speaking on "Renewing the Festivals of a Biodynamic Farm"
Ineke has generously donated this to the Biodynamic Association and as a member, you can purchase the audio of the lecture for just $10. Your contribution will go towards more online Biodynamic Education 🙌🏻
Listen to it while sowing your seedings into the ground next Thursday!
https://biodynamic.org.nz/wp-content/uploads/2021/12/Solstice.png
1890
3780
Biodynamic
https://biodynamic.org.nz/wp-content/uploads/2022/02/logo-for-web2022-colour2.png
Biodynamic
2021-12-16 12:19:49
2022-03-21 11:22:34
Summer Solstice and Planting Ideas